The Jamaican adage, show me your friends and I will tell you who you are doesn't always ring true, but for friends and theatre colleagues Darian Reid and Jamaal McKnight it sure did. In November they will be part of the University of the West Indies' 2018 graduating class and both will receive a Bachelor's of Arts with a major in French and a minor in Spanish, with First Class Honours. Since joining the faculty of Humanities and Education in 2015, both young men have demonstrated a strong drive and commitment to excellence. It comes then as no surprise to those who know them, that they would be selected to participate in the prestigious CIEP Foreign Language Assistants in France Programme. The Programme, which will commence in September 2018, will see the two travelling to multiple cities across France providing teaching assistance for one year. For both Darian and Jamaal this is a lifelong dream and is certain to be an experience that will be cherished for years to come.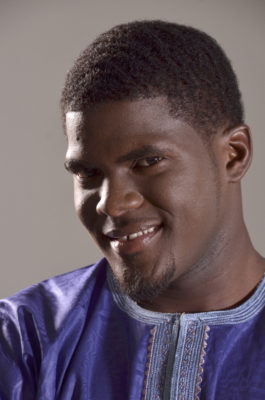 It wasn't always easy balancing school with their extracurricular activities but they made it work and made it look effortless doing so. Between school commitments and commitments to other artistic ventures the time they had was very limited. Through sheer determination and strategically managing time and competing priorities they have been able to reap success. Many nights after late-night rehearsals with their group, Tribe Sankofa, Reid and McKnight would be studying, practicing speaking and listening or just bouncing ideas off each another on the ride home, so says Founder and Artistic Director of Tribe Sankofa, Fabian Thomas. He is impressed with their acute sense of self and purpose and the drive that they have demonstrated over the years. It is these attributes that contributed to Thomas appointing Reid and McKnight as Assistant Artistic Director and Musical Director respectively, of Tribe Sankofa. A decision he does not regret.
The Ardenne High School Alumni were involved in the Ardenne High Drama Club and Choir and with those ensembles took home numerous JCDC awards year after year. In fact, McKnight who is known for his vocal range is the recipient of multiple gold awards from JCDC. It was at Ardenne under the tutelage of performing arts club coordinators Gracia Thompson, Suzanne Beadle and Ian Hird that Reid and McKnight started to blossom.
For many theatergoers Darian Reid is a familiar face and continues to make significant strides in local theatre. His most recent play was Jeezum Peas by Craig McNally. Reviews of Reid's performance were stellar as he owned his characters. In his capacity of Assistant Artistic Director of Tribe Sankofa, Reid mounted his critically acclaimed piece Jamaica Land We Love? at Word Soul: Summer Edition 2018, which was met with rave reviews. The piece takes a close look at the hypocrisy of the nation, which claims to abhor corruption and its off-springs but participates or turns a blind eye to its existence. We love Jamaica when the good things happen but we fail to see just how much we can do to tackle corruption and create the Country we speak of in our National Anthem. It is a piece which causes you to take pause and is brilliantly put together. The quality of work that Darian has been able to produce both on and off-stage, as a director and as an actor speaks to his innate ability and hunger for excellence.
As Musical Director for Tribe Sankofa, McKnight has been lauded for his original take on classic Jamaican reggae and Caribbean folk songs. The collective's recently staged Word Soul: The Summer Edition included one of his original compositions 'It's OK to Dream'. In his leadership role in Tribe Sankofa, he is responsible for curating the musical repertoire of the collective, as well as leading and coaching the voices of the Tribers. He is a born leader and has an innate ability to pull from his charges and cause them to surprise even themselves with what they are able to accomplish. Time after time he positions the Tribers to produce unique and symphonious renditions of popular and original songs. Jamaal is quite unassuming and his quiet demeanour belies the strong, melodious and controlled vocals he gives to you ever so smoothly. He makes it seem effortless and that is no small feat, with a vocal range like his.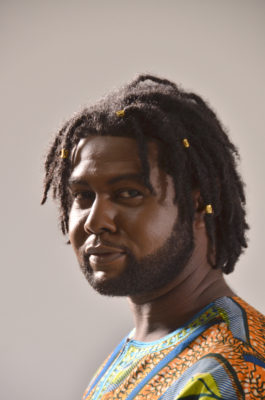 Founder and Artistic Director of Tribe Sankofa Fabian Thomas, who has assisted Reid and McKnight in honing their craft and refers to them as his sons, is elated that they will be embarking on this journey and beams with pride when speaking of their accomplishments. Thomas sees this as a significant milestone for the young men, which will help them build their craft and character.
To help offset the expenses associated with this year-long programme Darian and Jamaal took a successful benefit night of 'Word Soul: The Summer Edition'. Additionally, Jamaal will host 'SING!' an acoustic music event that he has dubbed "Pursuing Your Dreams". The event will feature performances from budding stars and his friends Gihrl and Karim Chang, and is of course headlined by McKnight and will include Reid as a supporting vocalist.
Sing! Will be held on Wednesday, August 15 at 7:00 pm at Paladar Restaurant, 55 Hope Road.