Fifty-one community and civil society organisations will be implementing projects to boost climate change adaptation in Jamaica after being awarded grants totalling J$228,000,000.00 under the Special Climate Change Adaptation Fund (SCCAF) – one of two funding mechanism under the Adaptation Programme and Finance Mechanism Project (AP&FM) of the Pilot Programme for Climate Resilience (PPCR).
"We are very excited that the AP&FM-PPCR is out there in the field, across the nooks and crannies of Jamaica, making its mark in building adaptation capacities. We are happy to be partnering with the Environmental Foundation of Jamaica (EFJ) which is administering the funds on behalf of the project to ensure that Jamaica can adapt to adverse climate impacts,' said Dr. Winsome Townsend, Project Manager of the AP&FM.
In July 2016 the AP&FM collaborated with the EFJ to start providing grant financing to community-based and sector drive adaptation initiatives island-wide. The SCCAF is financed by the Climate Investment Fund (CIF) and disbursed through the Inter-American Development Bank (IDB), in the amount of US$4.7 Million. In order to qualify for the grants, interested entities respond to a Call for Proposals put out by the EFJ.
From the Call for Proposals in 2016 EFJ got 81 proposals and 29 were funded. For 2017's call one hundred and eighteen (118) proposals were received and fifty-one (51) have been approved. Approximately J$361.56 million has been allocated to the 80 approved projects.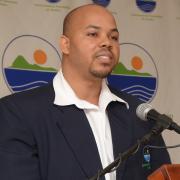 "We will be signing the grant agreements with the 51 successful organisations at on Tuesday, October 24 at 10 am at the New Kingston Business Centre on Dominica Drive. At that time we will also be doing some training with them to build their capacity to administer the grants,' said Barrington Lewis, Chief Executive Officer at the EFJ.
Collectively, of the 80 projects awarded 5 parishes received 72.5% of the grants – Manchester 20% (16 projects), Clarendon 16.25% (13 projects), St Andrew 13.75% (11 projects), St Ann 12.50% (10 projects) and St. Elizabeth 10% (8 projects).
The projects will help to reduce Jamaica's vulnerability to climate change. The island has been experiencing impacts such as stronger hurricanes, severe flooding, prolonged droughts, and sea level rise. Between 2001 and 2012 Jamaica experienced 11 storm events (including 5 major hurricanes) and several flood events – loss and damage amounting to about J$128.54 billion.
The   Government of   Jamaica   (GOJ), the Inter-American Development Bank (IDB) and the World Bank developed Jamaica's Pilot Progra mme for climate resilience (PPCR) to help the country to strengthen its climate resilience through enhancing adaptive capacity across priority sectors.  Jamaica's PPCR has 5 projects being implemented to address varying areas of vulnerability (www.ppcrja.org.jm). 
The AP&FM is a part of Jamaica's PPCR. It works to help Jamaica adjust more easily to climate change. It supports the integration of climate change issues into development planning by government agencies. It also provides funds for climate change adaptation work in small and medium businesses as well as communities islandwide. It is being implemented by the Ministry of Economic Growth and Job Creation and is funded to the tune of USD19, 869,963 by the Climate Investment Fund through the Inter-American Development Bank (IDB) and the government of Jamaica.