In this installation of Our Stories, Shaundae Demns shares how she became a serial entrepreneur in a matter of years. For many people, Jamaica is pictured as an island paradise- white sandy beaches, a beautiful and vivacious culture, rich and wholesome food, and attractive people. And while that image is not far from the truth, if the lens is focused on the inspirational stories of ordinary Jamaicans, you'd find a sharper, richer and truer image of the Jamaican experience… this is Our Stories!
Meet Shaundae Demns – Fourth year communication student at the University of Technology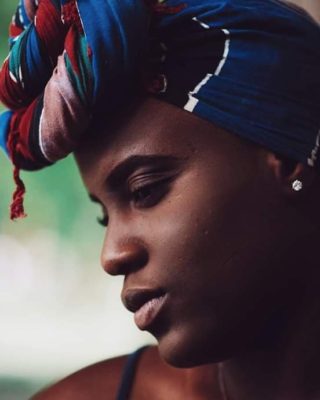 She has definitely proved that when you put your mind and heart into something, you're sure to succeed. In 2015, Shaundae enrolled into UTech's BaCAT program with the dream of becoming a photographer, and in 2016 she launched her photography business ShaunDemmi Photography.
And although she takes pride in her work and loves what she does as a photographer, she saw another way to channel her talents and recently opened her heart to a new venture. We caught up with Shaundae to discuss Wire Dream.
What is Wire Dream?
Wire Dream is a wire bra company that creates custom, hand-made pieces for women. We aim to provide high quality, great looking pieces that can be worn many different ways or place depending on your mood no matter your social class, weight or sense of style.
How did you come up with the name "Wire Dream" for your brand?
 It came from all the years I've spent dreaming about bending wires to make something so amazing. The name just made sense because of that and once I said "Wire Dream" out of my mouth, the name stuck.
Where did you learn to design carnival costume/ carnival wear?
 A lot of Youtube and a little prior knowledge from Home Economics [laughs]. Oh and Pinterest, the ultimate teachers.
 What motivated you to start making these pieces?
 Well, I love carnival season. I love the energy it brings, I love the music and most of all I love the outfits. So each year when it comes around to carnival time I would rush to the websites to look at them [the outfits]; and each year I thought wow, I wish I could afford one or, I wish I could actually make one. So last year, couple of months before the carnival season launched in February, I decided to stop saying I want to make one and actually made one. My friends saw it and liked it and I started making [bras] for them and from that it just grew.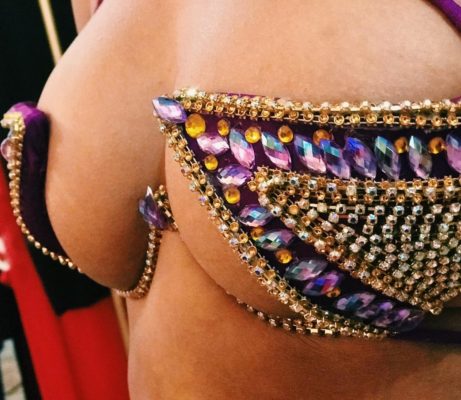 When or where did your friend first see your costumes and what were their initial reactions?
I wore my first outfit to a carnival event held up UWI. At first, no one believed I made it until I showed them the pictures of the process. My friends were very impressed and before the fete was over I had 3-4 orders.
How long does it take to complete a bra and how much would it cost on average?
So because my bras are done from scratch, when an order is placed it can take up to 5 to 7 days to complete. I have to bend and shape the bar and then I cover it with fabric. When that is done, then I get to be creative with beading and decorating the bra. It takes time, and but my parents help out and as a team we get it done. As for cost, a full outfit can range from as low as $97 US to around $137 US depending on the details and style of the outfit.
From where do draw the inspiration for each design?
Everything, everything inspires me. Mostly though, I draw inspiration from different bras I've seen. I also like meeting my customers in person first to capture their personality and that helps me to design to match that personality.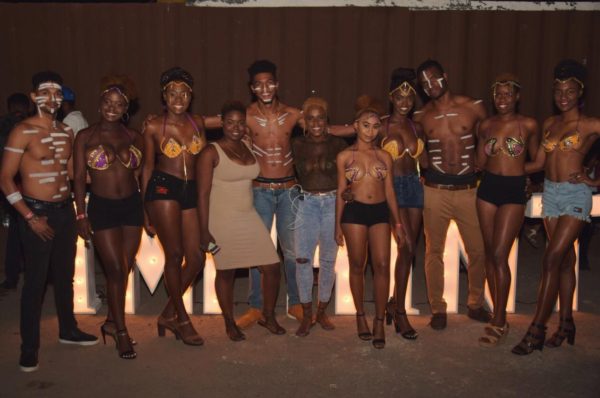 How do you manage to compete with other costume designers?
Well, first of all, we don't just only market for the carnival season, our slogan is "Creating the mood you desire". Unlike our competitors, we encourage our clients to feel free to play dress up with their bras throughout the year. Secondly, I try to price my outfits so everyone can have the opportunity to own a beautiful piece 'cause not everyone can afford a frontline costume when starting costs are at $700US. I go to school and I hear it every day, the whole a we 'bruk', but that doesn't mean we cya look nice. In addition to all that, I make sure I design and market my pieces well using my skills as a photographer and my knowledge of graphic designing. I'm very active on my social media platforms and I get a lot of free marketing through word of mouth from my friends and customers.
 How is business for this year's carnival season?
 Wire Dream is still a young business but it is indeed growing and this carnival season has proved that as orders are coming in at a quite impressive and appreciated rate. Can't complain at all, business good.
How do you ensure that your photography business continues to thrive as you develop your wired bra business?
My two ventures are of equal importance to me so I continue to network and market both. Photography is my first child and still the more fruitful of the two businesses, so it still gets the attention and dedication it needs to thrive.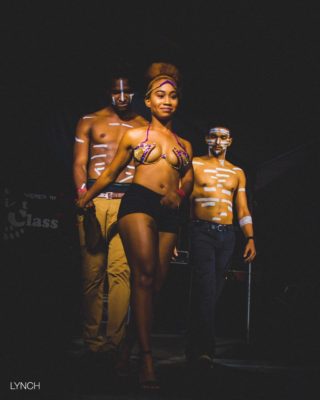 What goals have you set in place for 2019?
 I just want to improve and have fun in both my businesses and in school. That's the main goal this year because you can never stop improving nor can you ever have too much fun. I also want to inspire other people to know that no matter what it is, if you want it, go for it. Jamaica full a talent but fear a whole back a lot of people. Leggo fear.
Thanks for sharing your story Shaundae!
Follow Shaundae on Instagram and Facebook