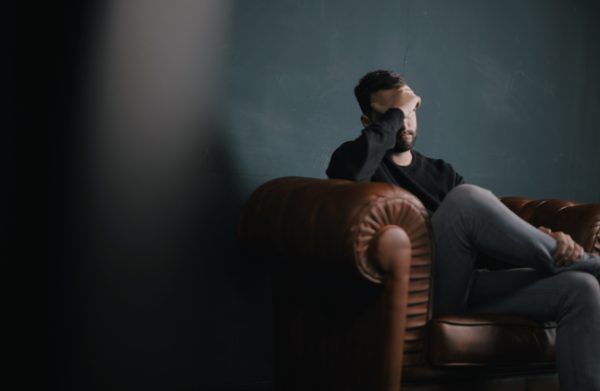 Throughout history, men have been the warriors, hunters, and breadwinners of society. Now imagine a warrior or a hunter in therapy. It's hard to imagine right? A hunter would not admit to needing help or even admit to having emotions.
This could be a reason why it's so hard for men to admit that they need help. Maybe they don't even know that they need help or have feelings. Society has always shunned or criticize men that admit that they have feelings or need help.  In Jamaica, if a man speaks of his emotions, he is considered weak. From a young age, some boys are nurtured into believing that they should not cry or talk about feelings as this is a sign that they are weak.
But the reality is, men are human beings and it is time that we have the conversation and encourage our men to speak about their feeling and seek help if needs be. Because of this very reason (His)Tory: Normalize Therapy for Young Men was conceived.
(His)Tory is a social media campaign aimed at promoting the concept of seeking therapy to resolve traumas experienced by young men between the ages of eighteen (18) to twenty-five (25) years in Jamaica. The managers of the campaign, Kriss-Ann Haughton; a recent graduate of The University of Technology, Jamaica and a mental health enthusiast, Sashoi Nichols; a current student at The University of The West Indies, Jamaica, and also a mental health workshop and seminar coordinator, Abigail Gordon; an online English tutor at Engoo and Preply and a freelancer and KayAnn Ford; an administrative assistant and a mental health enthusiast came together with the hope that men will no longer be afraid of accepting therapy but rather see it as beneficial to them.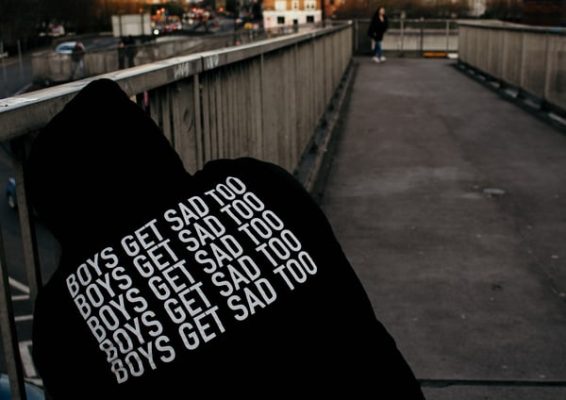 Throughout our research, the campaign has found that there are several benefits to going to therapy for men. Therapy can help men with life roles, masculinity, and awareness. Men play several roles in society and seeking therapy can help them to explore and identify strengths and areas that they can work on.
Manliness can be exceptionally complex. Society can have a narrow view of what manliness is, what it implies to be a man, and what is satisfactory. Therapy can provide a safe space for men to explore their manliness and be comfortable.
Finally, going to therapy increases awareness. This means you have increased insight into your thoughts, feelings, and emotions. Having increased awareness of your thoughts, feelings, and emotions can help to identify what makes you unhappy, stressed, or even angry; what triggers you and what makes you calm.
Throughout the research, the team met and interviewed experts in the field as well as young men who have sought therapy. Our team member, Sashoi Nichols interviewed Jhevonte Webster about his reasons for seeking therapy after experiencing several traumatic incidents. Jhevonte stated that he was encouraged that he was in a safe space by the therapist. Our team member Kriss-Ann interviewed one young man who has benefitted from therapy, Andre Thompson. He told her, "the improvements I saw was that I was able to check my motives, ask questions to myself as to why I respond the way I do, why I say things, why I act, why do I get angry – it's almost like critiquing myself on a daily. So, it helped me to have a better understanding of who I am as a person and to view life differently than I did before."
Our team member, Abigail Gordon spoke with Mrs. Venisa Clarke-Lee who is a Sociologist and Human Services professional for a little over 5 years. Mrs. Clarke-Lee stated that "young men are built differently from young women. They have lots of testosterone and must have different activities to do to let it out such as football, cricket, basketball, etc. This enables them to travel outside their community and see the world from a different perspective which will inspire them to reflect on their behavior and will motivate them to make changes. Then, maybe in the future, they will visit that country again because of the positive effect it had on them when they first visited."
Lack of knowledge creates fear. Seeking knowledge creates courage. The campaign seeks to increase the knowledge surrounding therapy and debunking the myths that therapy is not beneficial. Also, the team wants to encourage male to acknowledge their emotions. To achieve these, the team will put forth information on our social media platforms (Instagram, Tiktok and Youtube), public service announcements, media releases and host a targeted public engagement.
Regardless of the traditional views of society about how men should express their emotions, this campaign encourages men to speak about their emotions and seek therapy. Therapy should be a safe space rather than just a room with four walls where you dread going.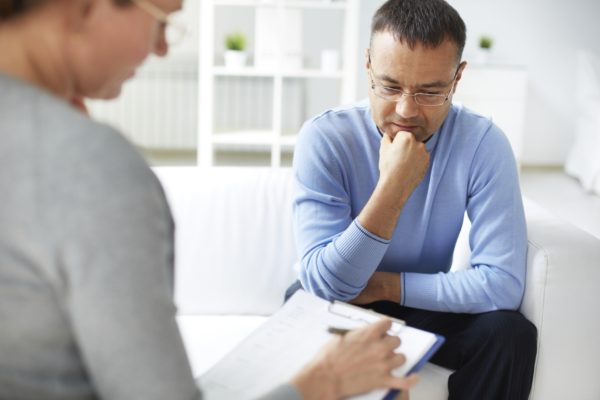 At the end of the day, whether man or woman, we are human first. We are all made with emotions and we all struggle with unfortunate mental health situations from time to time. So, it is okay to seek help, especially professional help because it can be greatly beneficial.