This is so embarrassing but I think I have a yeast infection. Ok, so I started noticing some white mucky stuff on my panty and it smelt yakky, geeez! My vagina would itch me, Oh gawd! Sometimes my side would hurt me and when I urinate it burns. The worst part is I don't wana have sex because it hurts, worst without a condom because I don't know if my boyfriend can catch it. Dis a depress mi HELP!
Trang Body Pam
Advice
Alright Putus!
Those symptoms sounds like you may have a yeast infection. Sounds like you ate lots of sugars and had too much alcohol Christmas, mhmm nuff sex too! All those contribute to your infection. So try this:
DON'T CONSUME ANY OF THESE FOR A MONTH:
Bread (with yeast as rising agent)
Sweets
Sugar
Alcohol
Dairy (except 'live active yogurt')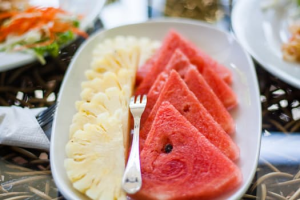 Why should you to do this?
You want to prevent the fungi (yeast) from mass producing in your body.
You should then detoxify and get your body back to an alkaline state by:
Drinking at least 1 litre of coconut water daily
Eating vegetables and fruits like: kale, spinach, callaloo, lettuce, watermelons, currants and pineapples.
While cleansing your body, you want to eat foods rich in antioxidants and probiotics which help to restore healthy vaginal flora, replenish good bacteria and rebalance your PH and re-build your immune system, such as:
Yogurt with 'Live Active Cultures' (look for that on the labeling or nutritional facts).
Garlic – take a peg before bed
Apple Cider vinegar- 1 tablespoon to a cup of water before bed
Seeing that you've worked on the inside, what you can do as topical treatment is make a herbal rinse with Rosemary and Thyme, yes guh dung a market! Those herbs have antimicrobial properties that help fight fungi and also sooth irritation as the solution works as an astringent.
Method:
Boil a gallon of water
Pour over 3 tablespoons of Rosemary and Thyme herbs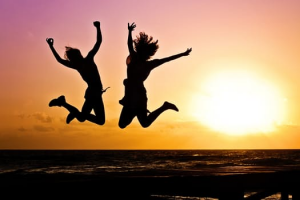 REMEMBER!
Prevention better than cure! Suh continue to eat healthy, exercise, stay away from stressful environments and #LiveWellJa
And if you need some more help, email Mama Tenza to setup an appointment –otenzalarmond@gmail.com
Disclaimer: The contributor to this blog is not a licensed naturopath. Advice is given purely from past experiences of others. Seek further advice from a professional naturopathic doctor on the proper dosage and methods of herbal usage.  Mama Tenza will not be held liable for any misuse of herbal medicine or damages.