Mama Tenza I need your help with this one, really! I'm an early childhood teacher, I work in Kingston but live in Spanish Town so I wake up extra early and leave for work super early just so I get there on time. Plus! I'm an evening student as well, so I get home really late. My weekends are for chores and assignments (even though I'm dead tired by then). Anyways, I know I'm overweight and I really want a hot body. But! I eat crappy, when I do eat it's never on time, and I'm always indulging in my sugar craving, I know its bad please don't judge. I have to basically buy fast food because I have no time or energy to prepare my meals from home. I'm so overwhelmed. But I met this guy, oh lord he's fine! He's fit too and encourages me to get healthy so that I can be more productive in my endeavours. I know he's right, and I really want to change my lifestyle. HELP!
Papdung Mavis
ADVICE
Firstly Putus, I hope you want to get fit for you and not this guy. Being healthy should be our lifestyle sweetie, the path to happiness cannot be actualized through other person's expectations of us so ensure that you are about to embark on this journey for the betterment of yourself and not to impress anybody else but YOU.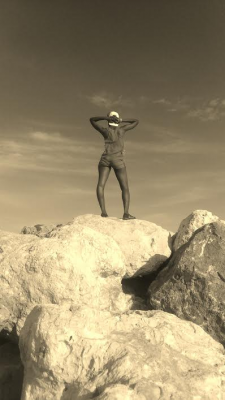 Remember these principles:
Be consistent– you have to develop the persistent, determined mindset, that being healthy and fit is an everyday routine. So clean eating, water intake, exercise, meditation and surrounding yourself with positive vibes should be your daily lifestyle.
Be patient– the summer body won't miraculously come to you, stick to the plan that is specifically designed for you, encourage yourself, stay motivated!
Take responsibility– this is your body, don't blame work or school etc. Make time to invest in your health.
Stick to your program– We have different goals, different body types and metabolisms that vary. Do not compare yourself to another individual, put in the work and you'll get results.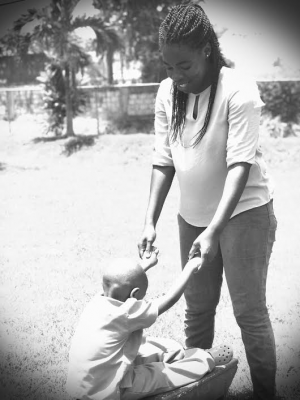 I know working with kids at the preschool level requires a lot of energy, more so, you also go to school, you therefore need to ensure you are feeding both your brain and body efficiently. Eating foods rich in Fibre not only supplies the energy needed to undergo work, but also helps to maintain one's weight or limit unhealthy weight gain. You may be craving sugar because you use up energy quickly and you do not refuel fast enough.
Try having an 8-ounce shake between meals: Oats, coconut or almond milk, bananas or blueberries with hemp, chia and flax seeds. DON'T FORGET YOUR 3 LITRES OF WATER EACH DAY. Have whole grain foods and proteins instead of foods high in starch and fats. Eating more vegetables, peas and beans can definitely help to shed weight, whilst supplying you with energy. You do need carbs in your diet, but try having complex carbs like yams and sweet potatoes that will release energy slower, rather than pasta and white rice that will burn off quicker and cause you to crave food sooner than you'd want.
With a good diet comes some exercise! You should know that this burns fat, increases your heart rate and blood flow and makes you happy inside. So try doing some cardio to music for 30 minutes. Turn on your favourite high tempo mix and hop to it. Allocate 10 minutes to legs, 10 minutes abs and 5 minutes each for warmup and cool down. Start with this regime and see your results, livewell putus!