Dear Mama, 
Mi guh Grenada fi one week and come back bung up. Mi put on weight and jus cyan doodoo. God alone know weh mi neva eat. Mi dida par wid some Indian; suh mi eat Roti, Dumplin, Naan and all deez tings packup ina mi belly. Don't mek mi start pon di bump dem pon mi face! Wah mi fi duh bout di constipation Mama? Mi read yuh blog pon skincare, but mi need fi doodoo!
Bung Up Marianne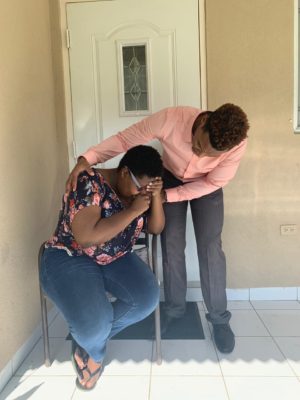 ADVICE
Oh lawks putus, mi can jus imagine how yuh uncomfatable. Mi glad yuh read di blog dem dow. Suh yuh know weh fi duh bout yuh skin? Awrite now, mek wi sort out yuh belly. Mi know yuh tell mi sehh yuh eat nuff flowa, cause a dat a bine yuh up. You are so right! So here's what yuh can duh:
1. Drink Aloe Vera Juice (make it yourself)
Cut a leaf of the aloe plant, cut off the skin (green part), finely dice the jelly part and soak it in one cup of water for about 6 hours. You can sweeten with honey, NO SUGAR! Drink at night time before bed.
2. Drink Sorrel Juice (without the rum)
Draw some sorrel by boiling some water (5 Gallons to 2 1/2lbs of sorrel), then pouring it on the sorrel. Let sit overnight then you can drink before bed. Yuh nuh want the doodoo start come when yuh deh a road or work.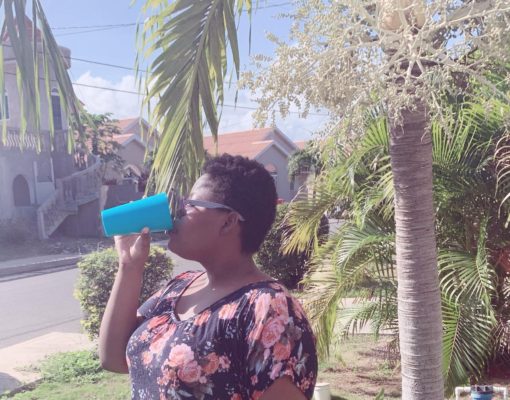 3. Drink Dandelion Root Tea
 Before bed, you can drink a cup. Add a teaspoon of the powder (you can get at any health food store or some pharmacies), to 1 cup of water, steep and drink.
Why mi sehh no sugar? Is because yuh wan fi cleanse di body of the yuk that's holding on to yuh body. Sugar only helps the yuk to grow. Drink 8 glasses of water every day. Dat help yuh body too and remember to live well.