It's not easy to step outside of our circles and form relationships with those whom we see as being 'different'. But the singer, Stephanie "Birdz I" Mattis, and dancer, Stephanie McIntyre-Grove, take the opposite stance on this. On Friday, March 29, these two women helmed the "Season 2: Birdz I Goes Social Media" live music event. This small live show brought together local artistes and persons from the hearing community in partial support of the 'PAH! Deaf Dance Company'. The company, founded by McIntyre-Grove, is raising funds to travel to and perform at a San Francisco dance festival this August.

Held on the grounds of Country Kitchen off Molynes Roads, the night had a very comfortable, laid back atmosphere. This was only helped further by rhythmic background music, tasty food on sale and a decorative string of lights which provided a warm, comforting glow. This intimate setting was perfect for Birdz I to moderate a Q & A session with each featured guest. This, of course, began with PAH!'s McIntyre-Grove, before passing off to the night's musicians. Stephanie not only spoke about her efforts to empower the deaf community and promote their inclusion in the wider society but also invited Nicole, a PAH! dancer, to discuss her own experiences as a deaf dancer.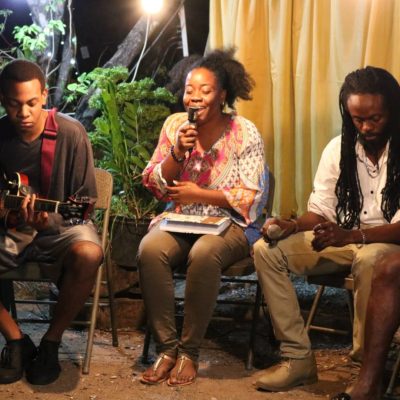 Birdz I gave life to these discussions with questions which allowed each person a chance to open up about his/her passions to the audience. This made the audience feel connected to the artistes, even before they started performing. Speaking of which, the performances were excellent. Besides having an amazing stage presence, each performer sang their lyrics of positivity and hope with both conviction and heart.
Birdz I was the first to perform her songs and expressed how music has helped her cope with many of life's challenges. Later on, 'Lyvely', who shared that he has been a musician since childhood, began his set with the song "Rebel Steppin'." He then lightened up the evening's mood with a humorous performance of "Old Fashioned." The last performance of the night belonged to the artiste, 'Spechinal', who spoke of how he tries to create positive music which fuses entertainment with education. His soulful renditions of his original songs 'Here to win' and 'I am Grateful' were definite proof of this. The talented guitarist and drummer who provided background music for most of the night helped to these performances.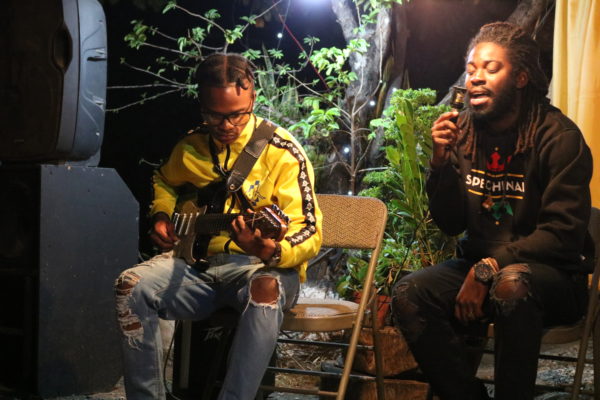 All in all, it was a very special show. Getting to know each guest on a deeper level really made it a more meaningful experience for everyone involved. Unlike some other events, which may briefly mention their charitable causes, "Season 2: Birdz I Goes Social Media" really took time to delve into the heart of PAH's overall mission. Stephanie McIntyre-Grove is proof that the hearing can, indeed, be very involved within the deaf community and she hopes to promote more integration between the two groups in the future. So, here's to more of these events which can help make this dream a reality!