The Affairs of the Heart Health and Beauty Expo held recently at Sandals South Coast is yet another indication that the health and well-being of its over 700 employees remain high on the resort's priority list.
The event, organised by the resort's Environment, Health and Safety department, contracted several major health and beauty partners to provide a wide range of services with little or no expense to the resort's employees.
The major features of the event were heart and cholesterol tests administered by the Heart Foundation of Jamaica.
A team from the Western Regional Health Authority (WRHA) carried out blood pressure and glucose checks, HIV and syphilis testing and counselling and condom demonstrations. A nutritionist provided BMI testing and nutritional advice and medical doctors answered a myriad of health-related questions. Thyroid and prostate checks were available at the Royal Pharmacy booth as well as free vitamins from their vitamin dispensary.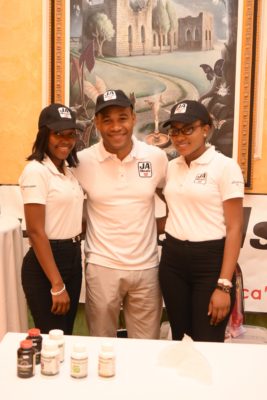 For employees like Julie-Ann Burgess from the accounts department, the expo was much appreciated. "Other than free meals, uniforms, transportation, and other company benefits, events like these let us know that our company really cares about us and our health in particular and that's a good feeling," she noted.
"I'm always a bit timid about going to the doctor and taking some of the tests," said restaurant supervisor, Oshane Jones, "but today I decided to go for it and take them. Everything was quick and easy and the partners were very helpful and informative."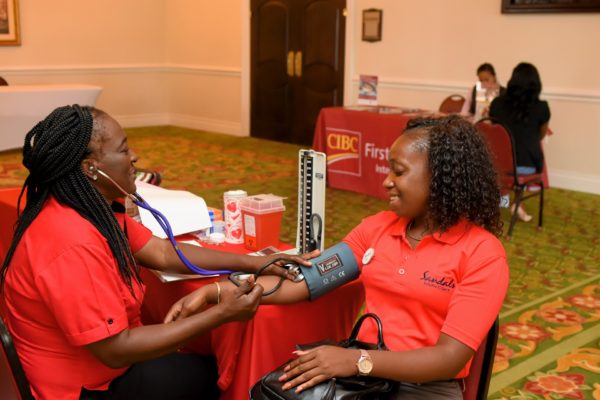 Jones admitted that sometimes with his busy schedule, he hasn't always taken the time to look about his health as he should, so events like this one reinforce the importance of leading a healthier life. "Having the doctors here on resort for the event was also a plus," he said.
In addition to health-related offerings, the expo featured financial institutions; Jamaica National and CIBC which provided employees with advice as well as information on their latest products and services.
ATL Automotive added to the day's excitement with exclusive test drives of some of their latest KIA models.
Organic beauty products from local manufacturers were also on display. Among these were items from Ettenio, which provided free facials and hair analyses for the employees. Antoinette Davis, CEO of the Manchester-based company that offers a natural hair and skincare product line, noted that it was her company's first time partnering with Sandals South Coast and that the experience was phenomenal.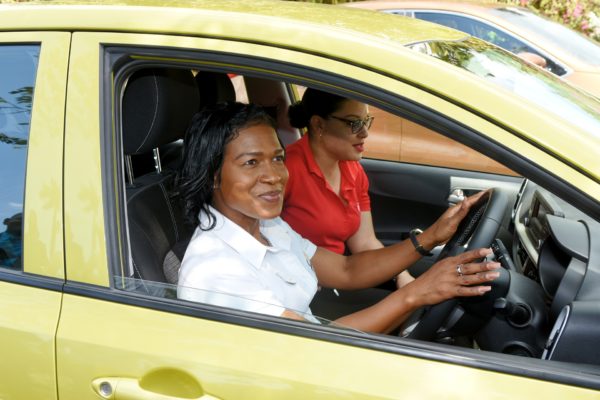 "The staff was just blown away by the fact that Ettenio is a Jamaican brand and they bought quite a few products," said Davis.
"I believe this is an awesome linkage because the staff on a daily basis have to represent Jamaica by how they speak, how they look, by just being them and so getting them to understand and appreciate that right here on the island we have authentic Jamaican products that are just as good as any products from around the world adds a new dimension to our promotion of brand Jamaica," She further added.
"Maintaining a happy and healthy workforce is critical to our business," said Sandals South Coast Environment, Health and Safety Manager, Vilma Smith. "It is our hope that through initiatives like this and by encouraging a healthier lifestyle among our Team Members they will be able to recover from illness much faster, be motivated to stay in their jobs and strive for upward mobility and be at less risk of developing long term illnesses," she said.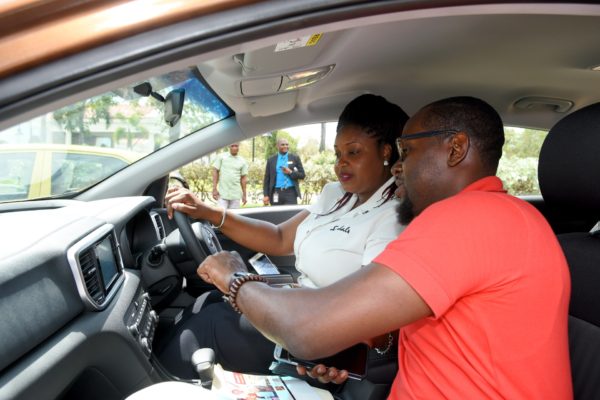 She noted that companies also benefit significantly from a healthier workforce. "We believe that by promoting good health among our employees we will be able to reduce employee turnover and increase productively, staff morale and engagement, all of which inevitably leads to improved business performance.
She further expressed her appreciation to the entire Sandals South Coast team and all the external partners for their support in making the day a success.